Out of the Mountains
Ramblings from a relocated and under-employed Southeastern Kentuckian. Liberal politics, art, music, movies, books,sports, games, whatever else strikes my fancy....Sad and strange the days that are no more...
Monday, February 13, 2012
Friday, February 03, 2012
Pitbull Feat. Chris Brown - International Love
posted by Dean @ Friday, February 03, 2012 0 comments links to this post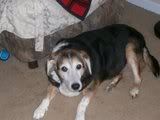 __________Daisy Duke Dean_________ Our 3-D Doggie---- April 1994 - Sept. 4, 2008
About Me
Name: Dean
Location: Central, Kentucky, United States
Curmudgeon and complainer. Proud member in good standing of the 'Reality Based Community'
EMail Me
Some of my favorites
Some Kentucky Links I Like

Other Stuff I Don't Want To Lose
Previous Posts
Archives
click here
to learn more
Subscribe in a reader
Who links to me?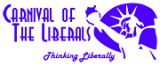 Heard the
Word of Blog?

Support Bloggers' Rights!